3 Ways Businesswomen Advance Company Culture
Posted 10 hours ago
Proposed by Principal Financial Group, Inc.
Originally posted on principal.com
Increasingly, women are leading business transformation.
Fifty years ago, women owned less than 5% of businesses in the United States. In 2019, that number rose to 42%.1
Yet today's women also face more than their fair share of pandemic complications.
Statistically, women took on a greater share of child care. They are also over-indexed in sectors such as health care which have been on the front lines of pandemic stress. This disparity appears to be reflected in the first set of monthly jobs figures for 2022, which saw 27 times as many men as women join the national labor force. Almost 1.1 million fewer women were working at the start of the year compared to February 2020.
These experiences shape women's decisions as business leaders and arguably help foster more supportive and resilient workplaces. Here are three trends where data shows women are influencing employee care, with takeaways for your own business.
1. Prioritizing employee care
Women entrepreneurs are more likely than men to add certain benefits out of a sense of ethical responsibility or because of needs highlighted by COVID.2 According to the recent results of the Principal Financial Well-Being IndexMT, our ongoing survey of U.S. businesses, women (41%) are more likely than men (23%) to add care benefits "in response to needs highlighted during COVID-19." Men (31% versus only 11% of women) tend to offer them as a competitive tactic to attract new employees.
Other differences:
Fifty percent of women versus 30% of men view critical illness/accident insurance as an ethical need, and
48% of women versus 27% of men say the same for telehealth.
Data from our October Wellbeing Index shows that female-led businesses are twice as likely as male-led businesses to add childcare benefits because "it's a corporate ethical responsibility" (44% versus 22%).
Gender doesn't define an effective or caring leader, but women's experience with the social turmoil of COVID-19 seems evident in some of their business choices.
TAKE AWAY FOOD
Take every opportunity to learn what kind of support your employees really need and how that may have changed recently. Even a brief, casual conversation, in addition to more formal feedback from employees, could inform your approach as a business leader. Careful listening helps broaden your vision and deepen your empathy, for the good of your business.
In a labor market where employers compete for talent and strive to keep people engaged in a more inclusive workforce, consider ways to provide better opportunities for diverse voices and women entrepreneurs within of your own business. Read "How Diversity, Equity and Inclusion is Good for Business" for ideas.
2. Flexible hours
Women aged 25 to 44 are nearly three times more likely than men to be out of work due to child care demands. Women were already more likely to have flexible hours before the pandemic, and greater flexibility helps many employees continue to balance work and personal life.4
But flexibility is not a panacea. Job burnout is on the rise: One in three women say they have considered cutting back or quitting their job, up from one in four in 2020, according to a 2021 report from McKinsey & Company.
Better hours can help. A typical work day offers many opportunities to encourage a more thoughtful schedule. Consider how business owners thrive on networking with their peers. This is often a business breakfast club that meets in the morning before the children leave for school. This tradition was not built around the schedules of family caretakers. These valuable forums can be more accessible for business leaders to benchmark themselves financially, emotionally, and in other ways.
What about just changing when the club meets?
TAKE AWAY FOOD
Remember that flexibility does not equal happiness. Building a supportive and rewarding corporate culture requires constant effort and relies on many other factors. This includes rethinking certain work traditions to stay in tune with your values ​​as times and societal norms change. Even the simplest tweaks, like rescheduling an early breakfast, can improve company culture and help your employees be more efficient at their jobs.
3. More inclusive career paths
Women tend to run smaller, family-owned businesses, according to the 2021 Principal Business Owner Insights survey of more than 1,000 small business owners. And they are more likely to start a business out of necessity and have less access to start-up financing.1
Yet women entrepreneurs are increasingly turning necessity into opportunity as they empower themselves. From 2014 to 2019, the number of businesses started by women of color grew at twice the rate (43% vs. 21%) of all women-owned businesses.1 These companies are still lagging behind in terms of revenue, but they have shown momentum to build on.
What if more of that ingenuity helps grow your own business?
TAKE AWAY FOOD
In a labor market where employers compete for talent and strive to keep people engaged in a more inclusive workforce, consider ways to provide better opportunities for diverse voices and women entrepreneurs within of your own business. Read "How Diversity, Equity and Inclusion is Good for Business" for ideas.
And after?
For more ideas to support your employees and grow your business, check out our resources at principal.com/employeecare.
1. State of Women-Owned Business Report, American Express, 2019 (PDF).
2. Main Index of Financial Wellbeing, October 2021 (PDF).
3. Working mothers bear the brunt of homeschooling while working during Covid-19, United States Census Bureau, 2021.
4. MegaTrends: Flexible Working, CIPD, January 2019 (PDF).
This communication is intended to be educational in nature and should not be considered as a recommendation.
Disability insurance has exclusions and limitations. Costs and coverage details can be obtained from your finance professional.
Insurance products issued by Principal National Life Insurance Co (except in NY) and Principal Life Insurance Co. Plan administrative services offered by Principal Life. Principal National and Principal Life are members of the Principal Financial Group®Des Moines, IA 50392.
1917327-112021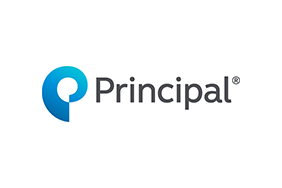 Principal Financial Group, Inc.
Principal Financial Group, Inc.
Principal (Nasdaq: PFG) helps people and businesses around the world build, protect and enhance their financial well-being with retirement, insurance and asset management solutions that fit their lives. Our people are passionate about helping clients of all incomes and portfolio sizes achieve their goals – delivering innovative ideas, investment expertise and actionable solutions to make financial progress possible. To learn more, visit us at principal.com.
More than Principal Financial Group, Inc.