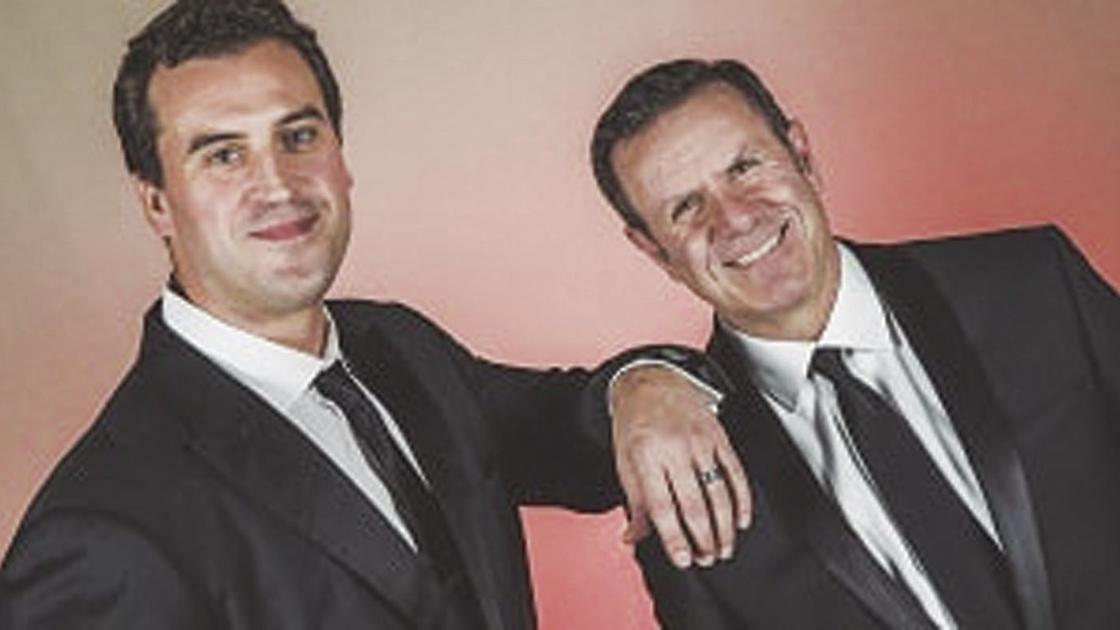 Holiday Magic 2021: Ames Center hosts concerts and events for the holidays | To free
Here are the concerts and events planned at the Ames Center in Burnsville. Tickets available online at ticketmaster.com or at the ticket office, 12600 avenue Nicollet or 952-895-4685. Unless stated otherwise: Face masks are recommended for all guests regardless of vaccination status and performance does not require face masks or negative proof of vaccination / test results. Do not attend if you have symptoms of COVID-19.
Big Bad Voodoo Daddy's Wild and Swingin 'Holiday Party, November 30, 7:30 p.m. The Wild and Swingin 'Holiday Party has become a much anticipated annual family event. Fun arrangements of classic holiday songs in the Big Bad Voodoo Daddy style include: "Jingle Bells", "Santa Claus Is Coming to Town" and "Winter Wonderland". Tickets cost $ 54, $ 44 and $ 34 reserved seats.
The Looney Lutherans in Hold The Lutefisk: It starts to smell a lot like Christmas, November 30 through December 30. 23. For a Old fashioned Christmas Looney, turn to the musical, happy, menopausal members of the Looney Lutherans. The segments include a Lutheran version of "Cowboy" wisdom and letters to Santa Claus. Places reserved in the morning during the week $ 30, for groups of 10 and more $ 24; Places reserved in the morning and at the end of the week $ 36. Masks are compulsory for those present.
Rocky Mountain High Experience: A Christmas in John Denver with Rick Schuler, December 2 and 3, 8 p.m., Masquerade dance theater. The show aims to be an unforgettable, magical and intimate experience, featuring the hits "Rocky Mountain High", "Sunshine On My Shoulders", "Take Me Home County Roads", "Leaving On A Jet Plane", "Annie's Song ", and" Thank goodness I'm a county boy. " $ 60 reserved for the orchestra.
Christmas with Lorie Line, December 4, 3 p.m., Masquerade dance theater. His first Christmas tour in solo piano. A sentimental and personal show with a whole new setting, show and format, to celebrate its 33 years of touring. $ 63 reserved seats, groups of 10 or more benefit from a $ 5 discount.
Handel's Messiah from Dakota Valley Symphony, December 5, 2 p.m., Masquerade dance theater. A truly inspiring and timeless work performed by the choir and soloists of the Dakota Valley Symphony with the entire orchestra. It is their one and only representation of the Messiah. $ 30 reserved for adults, $ 20 reserved for seniors / students. The Dakota Valley Symphony and Chorus requires proof of COVID-19 vaccination or a negative test result to attend their performances. Masks are also mandatory.
Twin Cities Ballet of Minnesota: The Nutcracker of Minnesota, Dec 10-12, Masquerade Dance Theater, Dec 10, 7 p.m .; Dec 11, 2019 2 p.m. and 7 p.m. 12, 13 and 4:30 p.m. December 9, 10:15 a.m., relaxed sensory performance. Since 2003, it has been visited by more than 6,000 people in one weekend each year. The show retains the magic and familiar traditions, but adds a local flair with Minnesota decors and custom Minnesota-centric backgrounds. $ 40, $ 35, $ ​​30 reserved places. Go online at ames-center.com/twin-cities-ballet.html for COVID-19 protocols.
Shaun Johnson & Big Band Experience: Nights Before Christmas tour, December 13, 7:30 a.m. pm, Masquerade dance theater. $ 39 reserved places, $ 34 for groups of 10 or more.
Tonic Sol-fa: Shake Up Christmas Tour, December 14, 7:30 p.m. pm, Masquerade dance theater. The Emmy Award-winning a cappella quartet brings an all-new holiday show to life. $ 41 reserved places, $ 36 for groups of 10 or more.
Christmas with Ole & Lena's family, December 15, 2 p.m. and 7 p.m., Masquerade dance theater. This year, Lena invited the whole family, even her arrogant cousin Mildred from Edina. Ole really doesn't want anything to do with all of this, especially the part where Lena has him dress up the old Santa costume and hand out presents. Can Sven stop Ole from playing Santa? Will Lena be able to keep it all together as she prepares for Christmas with the family? Find out in this hilarious comedy about family friendliness. $ 25 reserved places.
That Vacation Feeling With The Blue Eyes Band 10 Pieces, December 16, 7 p.m., Masquerade dance theater. A fun holiday variety show featuring the talents of award-winning actor / singer Brian Pekol, singer and producer Colleen Raye and big band singer Debbie O'Keefe playing favorite holiday songs with music from the 10 Blue Eyes Band musicians. Songs include those associated with Andy Williams, Karen Carpenter, Bing Crosby and The Andrews Sisters, Nat King Cole, Frank Sinatra and more. $ 30 reserved places.
For children from 1 to 92 years old, December 17, 7:30 a.m. pm, Masquerade dance theater. A vacation extravaganza with beautifully lush traditional cuisine; pop songs; and cheerful, family favorites. With Michael Bailey and founding member of the Trans Siberian Orchestra Mark Wood and the group STEEM. $ 53, $ 43, $ 33 reserved seats.
Rhythmic Circus Holiday Shuffle, December 18, 7:30 p.m. Masquerade dance theater. A mix of live music and tap dancing. Four world-renowned clogs and their eight-piece swinging band inject the signature Rhythmic Circus style of rapid fire into rousing holiday classics. $ 50, $ 40, $ 30 reserved seats.
An Andy & Bing Christmas, December 19, 2 p.m., Masquerade dance theater. A show by Mick Sterling Presents which debuted in 2015 with the lead vocals provided by former U of M Gopher and Super Bowl champion Ben Utecht and Mick Sterling, inducted into the Minnesota Music Hall of Fame and Midwest Music Hall of Fame. Songs performed include those made famous by Andy Williams and Bing Crosby with a group of 19 musicians. $ 43 in reserved seats at the orchestra level, $ 38 in reserved seats at the balcony level, $ 5 discount for groups of 10 or more.
Anthony Shore's Christmas with Elvis, December 21, 7:30 p.m., Mascarade Dance Theater. Internationally renowned Elvis tribute artist Anthony Shore and his All-Star Band present their hugely popular holiday magazine. Includes hits "Blue Christmas", "If Every Day Was Like Christmas", "I'll Be Home For Christmas" and many more. $ 48, $ 38, $ 28 reserved places.