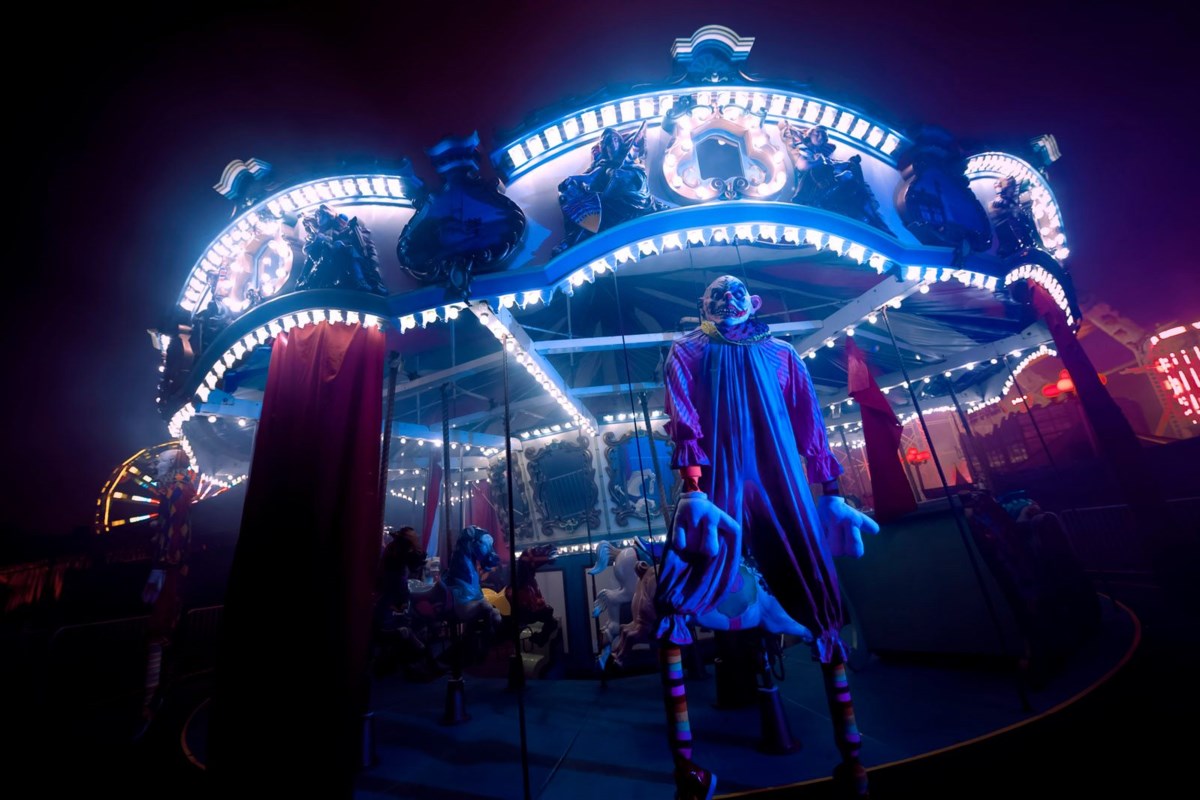 Playland announces upcoming Halloween-themed event in October
Guests will witness incredible stunts, terrifying monsters, mutant carnivores and reanimated dolls 💀💀💀
Prepare to be surprised or terrified – or both: the Pacific National Exhibition (PNE) announced what's in store for Playland's annual Halloween event.
Following the success of its historic fair in 2021, the PNE revealed that its Playland theme park will be transformed into a Halloween-themed event dubbed Hallowed Eves. Held on select nights between October 8 and October 31, guests will witness spooky scenery, sword and fire games, incredible stunts and circus arts, mutant carnivores and reanimated dolls.
The event includes a number of free acts including:
Burn the dragon and the caravan of Curiosities, a combination of circus shows and shows inspired by the movie The Hills Have Eyes. The show will include various stunts culminating with a breathtaking fire show finale.
Kasha Konaka the contortionist which is based in Vancouver, will add a strange twist to the already terrifying story of the Manson family.
Dr Yukalator is an awesome multi-prop juggler who will wow guests with demonstrations of his incredible skills.
Neil E. Dee is a sword swallower who will play his act on select nights throughout the event. Also an extreme stuntman, Dee will combine classic stunts as well as brand new mind-blowing stunts.
Bella WeirdThe act of s will involve stepping on shards of broken glass, stepping on stilts and even hammering a nail in your head!
Due to COVID-19, the traditional haunted houses in Playland will not work this year and as the wooden roller coaster is undergoing a major renovation, it will not work either.
Vaccine passports will be required for entry and advance tickets required. For more information on ticket prices, you can check the PNE website.