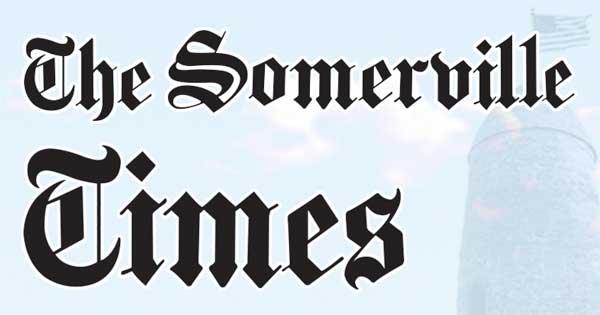 Congratulations to the winners of the preliminary elections. Once again the people have spoken. Good luck to all for the general elections of November.
*******************************
Because West Nile virus (WNV) has been detected in surrounding communities, the Massachusetts Department of Public Health raised The risk of WNV in Somerville is high. To date, no WNV has been detected in Somerville. Residents should take precautions to protect themselves against mosquito bites and mosquito-borne illnesses, including WNV and Eastern Equine Encephalitis (EEE). WNV and EEE are usually transmitted to humans through the bite of an infected mosquito. While WNV and EEE can infect people of all ages, people over 50 are at greater risk of getting severe WNV, and people under 15 are particularly vulnerable to EEE. Symptoms of WNV and symptoms of EEE tend to include fever and flu-like illness. More information, including all positive results for WNV and EEA, is available on the website Arbovirus Surveillance Information Web page at mass.gov/dph/mosquito or by calling the Massachusetts DPH Epidemiology Program at 617-983-6800.
*******************************
Somerstreets, turn up the bands will take place Sunday 19 September 2:00 p.m. to 6:00 p.m. on Highland Ave. between Central St. and Lowell St. There will be two musical stages organized by Arts at the Armory and ONCE Somerville. Activities along Highland Avenue will include: local craft vendors, air shows, Esh Circus Arts, parkour with Parkour Generations Boston, activities and games with Somerville Recreation, Wash Away Your Fears Community Project with illegal art, explore a fire truck and ambulance, community vendors, and local businesses including 7ate9 Bakery, Pop-up hoola hoop performers and more.
*******************************
Happy birthday this week to several locals: Happy birthday to Marie Jo Rossetti, who is a longtime resident and hard-working At-Large Advisor. We wish him a very happy birthday. Also this week we wish another local person, Conor Brennan, the owner of PJ Ryan in Teele Square, the best for his birthday. Happy birthday to Donna Piro-Andon. We wish Donna the best. We wish all our Facebook friends, such as Gary DiZoglio, Jane Becker, Jessica OBrien, Gay H. Sheldon, Kimberly LaCascia-Winslow, Jackie Shepardhancock, Ed Grandmont, Cathy Harrington, Christina Marie, Debra Lawson Kennedy, Toto Lorence Peras, Jonathan O'Connell, Stephen Green and Ellen gagliardia a very happy birthday. We hope everyone has a good day. To all the others we may have missed, we sincerely wish them the best of birthdays.
*******************************
Neighborhood party "My neighbor is a museum" is planned for this Saturday, September 18, from 3 p.m. to 7 p.m. to 1 Westwood Road. Help the Somerville Museum raise funds for their Access for all and more campaign which supports making their century-old building more accessible to the community. This event also celebrates the opening of their next exhibition, Penny Chronicles and the stories they tell. Organized by David Guss, this exhibition is a history of Somerville through the vintage postcard. There will be live music, food, local artwork, raffles and games. To learn more about the Access for All & More campaign and how to donate, please visit: http://somervillemuseum.org/accessforall/. To learn more about the Penny Chronicles exhibit, visit: http://somervillemuseum.org/postcard-show/
*******************************
By a unanimous vote of Somerville Board of Health, the local moratorium on evictions is extended until April 30 next year. Residents of Somerville who require assistance are urged to contact OSH at 617-625-6600 x2581 or complete a referral form at somervillema.gov/ohs. The city has already mobilized more than $ 2 million in rental assistance during the pandemic from local, state and federal sources. CAAS can be reached at 617-623-7370 or caasomerville.org/need-help.
*******************************
The East Somerville Foodie Crawl is back for his 9th edition with more restaurants, more beer and more entertainment. At Tuesday September 21, take a cultural tour down the East Somerville Restaurant Corridor. With the purchase of a ticket, you will set off on a culinary journey full of authentic foods, colors and smells from Ethiopia, El Salvador, Italy, Brazil and Mexico. Your ticket will give you unlimited access to the best restaurants in East Somerville. Food will be served from 6 to 8:30 p.m. For tickets and more information visit www.eastsomervillemainstreets.org
*******************************
The Somerville Board of Health (BOH) approved a face cover warrant for all indoor public places entered into force on Friday August 20. The warrant applies to anyone two years of age or older, and face covers can be removed when people are actively eating or drinking. Masks should fit snugly and cover the nose and mouth. The order can be read at https://www.somervillema.gov/sites/default/files/COVID-19-Mask-Order-Proposed-8.21.pdf. The Centers for Disease Control and Prevention (CDC) recommends that all residents of areas of high or substantial transmission of COVID-19 wear face coverings in indoor public spaces, regardless of vaccination status. Currently, all counties in Massachusetts have high or substantial transmission. For more information on coronaviruses and vaccines, visit somervillema.gov/COVID19 or somervillema.gov/vaccine and sign up for city alerts at somervillema.gov/Alerts. Everyone is welcome to sign up for each alert method you may receive by phone call, SMS, email. Please also follow FB.com/SomervilleCity and @SomervilleCity.
*******************************
The Somerville East Market will come back Sunday 19 September, from 11:00 a.m. to 1:00 p.m. at their new location: East Somerville Library, 115 Broadway, Somerville. For a list of vendors, visit https://www.eastsomervillemainstreets.org/market.
*******************************
September breakfast and lunch menus are available on the Food and Nutrition Services website: https://somerville.k12.ma.us/fns. Breakfast and lunch will be free for all students enrolled in Somerville Public Schools.
*******************************
Registration is open for the musicians who want to participate in this year PorchFest to saturday 2 october. Performers will have play time depending on where they are located: West of Willow Avenue occurs from noon to 2:00 p.m., between Willow Avenue and Central Street occurs from 2:00 p.m. to 4:00 p.m. and east of Central Street performs from 4:00 p.m. to 6:00 p.m. Artists wishing to register must register at somervilleartscouncil.org/porchfest in Thursday September 30.
*******************************
The Somerville High Class from 1971 looking for classmates for their 50th meeting to saturday 23 october, To Antoine's village hall in Malden from 7:00 p.m. to 11:00 p.m. The price is $ 65 per person. Please contact Rosalie De Lucia Where Jimmy del ponte, or the SHS71 page on Facebook for more information. Wave your guild banners high as SHS 71 celebrates its 50th anniversary!
*******************************
The Somerville High Class from 1961 hold them 60th meeting to September 28, from 1:00 p.m. to 4:00 p.m. to Seasons 52, 6 Wayside Road, Burlington. The cost is $ 40, you can send checks to 1961 SHS class c / s 30 Murray Hill Road, Cambridge, MA, 02140.
*******************************
River Festival 2021 will take place Saturday, September 18, from 4 p.m. to 9 p.m. at Assembly row in place of Assembly. Highlights include: Live local music powered by PUMA, free family activities and one spectacular fireworks display on the mystical river. Also, don't forget to check Outdoor Garden Night Shift's Owl's Nest plus and family games, including pickleball and shuffleboard by PKL Boston – located nearby The Smoke Shop BBQ.
*******************************
Somerville Harvest Gala takes place Saturday, September 18, 198, rue Sud, Somerville. Celebrate Groundwork 21st year of agricultural and environmental education in Somerville. Visit South Street Farm for an evening of games, music, raffles, drinks and delicious food. Full price tickets cost $ 40, with the option of paying less based on your income. The price of the tickets includes a meal in one of the many food trucks as well as two drink tickets for wine or beer. Harvest Gala – Groundwork Somerville Tickets.
*******************************
Have you received your Covid-19 vaccine? The City of Somerville will hold three mobile clinics this fall. Clinics are free, regardless of health insurance or immigration status. ID is not required. Walk-in people are welcome, but you can pre-register at somervillema.gov/vaccine to speed up the process. Pfizer Clinic (12+), Wednesday, September 15, 1 p.m. to 4 p.m., Somerville High School, 89 Highland Ave. The second dose will be at the same time, at the same location on October 6. Pfizer Clinic (12+), Friday, September 24, from 3 p.m. to 5 p.m., West Somerville neighborhood school, 177, boul. The second dose will take place at the same time, at the same location on October 15th. Johnson & Johnson Clinic (18+), Monday, October 18, 11:00 a.m. to 12:30 p.m., City Hall Annex, 50 Evergreen Ave. Please note that all minors must have the permission of a parent / guardian, and anyone between the ages of 12 and 15 must be accompanied by a parent or guardian. Currently, the immunization clinics in the town of Somerville are only open for the first and second doses. If you are immunocompromised and are looking for a third dose, please contact your healthcare provider first. If a third dose of the vaccine is indicated, they will provide you with a list of places where the vaccine is available. If you have any questions or need assistance, please call 311 (617-666-3311).
*******************************
Remember, if you want to subscribe to receive a digital edition of our article, go directly online to our website on the right side and fill in your email address to receive a complete free PDF copy of the article.