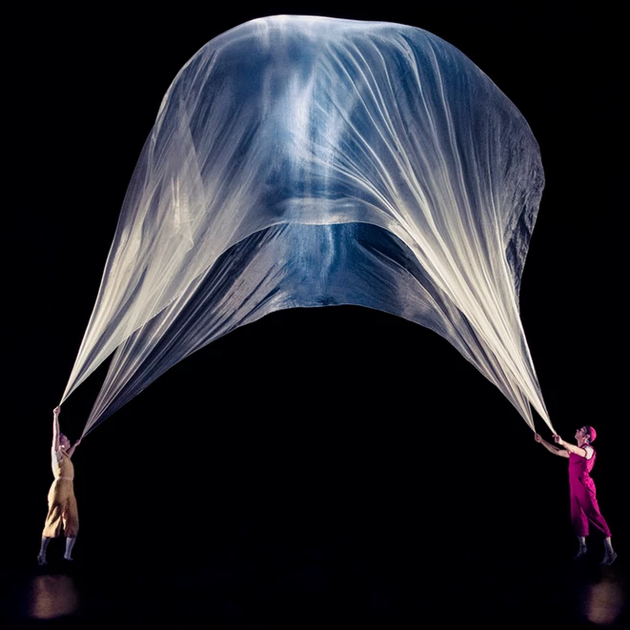 CacheArts Announces Complete List of 2021-22 Touring Shows | Local News
Imagine hearing about a scheduled touring show in Cache Valley, buying tickets, looking at the date on your calendar, then driving into downtown Logan and entering the Eccles Theater with a crowd of other locals during the tour. 'a cold and starry evening full of excitement and expectation.
It's an experience that seemed far away at this time last year after Cache Valley and the rest of the country cut back on live entertainment as a precaution against the coronavirus.
On Monday, CacheArts announced its return with a full schedule of nationally touring shows for its 2021-22 season – and as things turned out, the season opener on September 7 will be "Air Play," an extravaganza. circus style. is expected to come to Logan in March 2020 but forced to cancel right after the coronavirus pandemic was declared.
"They've actually had all of their gear in Salt Lake City at the University of Utah facilities since last year, just waiting for us to get them back in," CacheArts Marketing Director Alek Nelson said. . "It's been over a year since they had all of this in Utah, so it's really exciting to find them."
Another program rescheduled after a COVID cancellation is "The Moth," a storytelling program staged in theaters across the country and rebroadcast on public radio. The shows typically feature five personal stories related to a general theme and told by the performers without notes. The October 21 performance is co-sponsored by Utah Public Radio.
Due to the lingering complications of coronaviruses nationwide, this year's Eccles season will not include any touring shows on Broadway, as it traditionally does, but there will be some star power here on November 15 for " Georgia on My Mind ", a celebration of the music of Ray Charles. The show will feature singer-songwriters Clint Holmes and Nnenna Freelon, as well as 10-time Grammy-winning a cappella group Take 6 and saxophonist Kurt Whalen.
Also of note is Bar J Wranglers' annual Christmas show on December 18. This will be the final season of the popular Wyoming-based western music group.
The full season of 10 shows is as follows:
– "Air Play", September 7th.
– Son of the pioneers, September 27.
– "The moth", October 21.
– Rob Ickes and Trey Hensley, November 4.
– "Georgia on My Mind", November 15th.
– Bar J Wranglers, December 18.
– Le Chœur de l'Homme, January 8.
– Golden Dragon Acrobats, February 9.
– "Collision du rythm", April 13th.
– PopovichComedy Pet Theater, May 11.
Tickets go on sale July 26 and can be purchased at CacheArts.org.
Touring season is one of many programs put on by the local arts organization formerly known as Cache Center for the Arts. All of its activities and shows are listed on the group's website.
Although the 2020-21 touring season has been canceled, CacheArts has managed to put on a variety of local performances over the past year, modified with virus safety in mind.
Nelson said state and federal government funding, as well as local donations, helped the organization through this difficult time.
"It was a lean year for sure, but we were really supported throughout it all," he said. "The locals really care about the arts, and we are very grateful to them. We are confident that we will be able to help people re-discover the arts here in Cache Valley and get back on the right track.