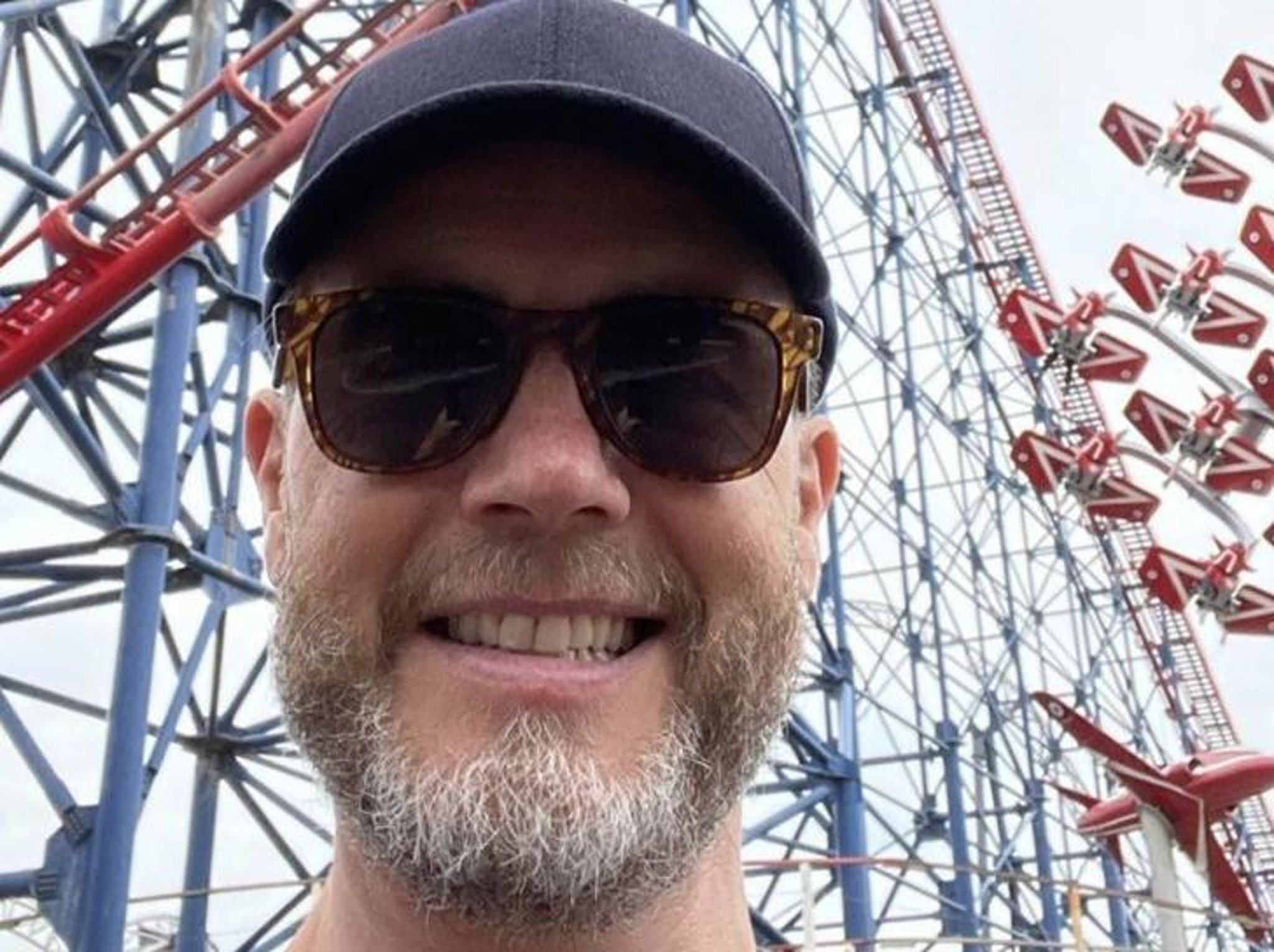 Gary Barlow soaks up the sun and the views of Blackpool with a weekend of resort fun
Gary Barlow enjoys a fun weekend in Blackpool
The multi-award-winning artist, who grew up in Frodsham, Cheshire, spent a weekend in the seaside town with his family and shared his adventures with his fans on his social media.
And he was only too happy to recall his childhood memories, to spend days with his mother and father at Pleasure Beach.
In an Instagram caption, he posted: "I love a ghost train – the memory of being a six year old stuck between my mom and dad on that ride is so clear.
Catch this star Gary Barlow as you get a glimpse of the newly refurbished Tower Ballroom shared via Visit Blackpool
"This has always been my favorite Pleasure Beach ride. We had a fantastic weekend bringing old memories back to life."
Gary, who has performed at the complex several times during his three decades of music, also shared photos of the top of Blackpool Tower and of himself enjoying a show at Tower Circus .
The members of Take That spent time at the station getting inspired and learning a series of circus techniques alongside the Endresz family, who have run the circus for nearly 30 years, for their Circus Live tour in 2009.
It is understood that the pop icon also got a glimpse of the Blackpool Tower Ballroom, which recently underwent a £ 1.1million renovation and has yet to open to the public.
The ballroom was scheduled to reopen to dancers for the first time on June 21 when the remaining Covid-19 restrictions were initially due to be lifted as part of the government's four-part roadmap to get out of lockdown.
But hopes were dashed this week, with Prime Minister Boris Johnson announcing Monday evening that cautious measures would remain in place for an additional four weeks until July 19 in the wake of the Delta variant, which saw a rapid increase in cases of Covid lately. weeks.