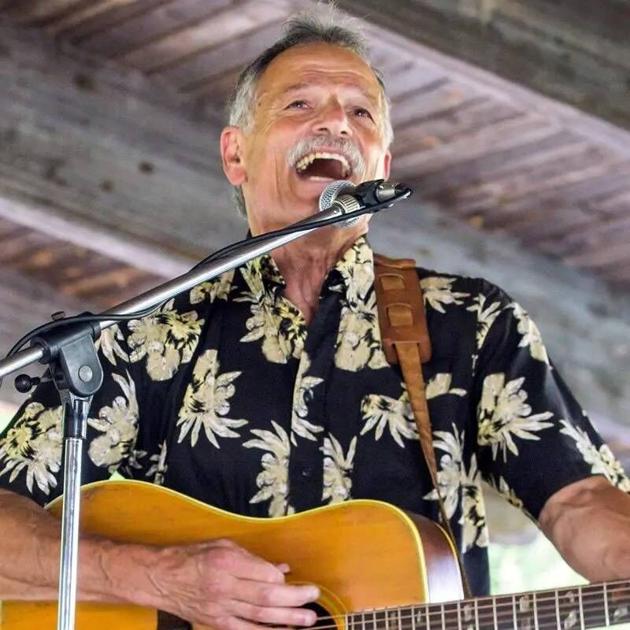 GetDownTown for Good Times June 12 in St. Johnsbury | Entertainment
ST. JOHNSBURY – Catamount Arts has partnered with the St. Johnsbury Chamber of Commerce and the City of St. Johnsbury to relaunch Hey St. J! #GetDownTown, starting Saturday June 12.
Hi St. J! #GetDownTown is a free, family-friendly performing arts series that will offer monthly shows and activities at three venues in downtown St. Johnsbury in June, July and August.
Hi St. J! #GetDownTown debuted in 2020 to encourage safe, outdoor entertainment for families during the pandemic, when live tours were canceled, families were restless after a spring spent in quarantine and businesses downtown were in trouble. The series brought the outdoor community together, secured paid concerts for local artists, and gave downtown stores, restaurants and breweries a much-needed boost. Feedback from the community has been overwhelmingly positive from all sectors, so the organizers decided to bring them back.
The inaugural season of Hey St. J! #GetDownTown was limited to two Saturdays in September, but this year's series will host events in June, July, and August. The 2021 #GetDownTown series opens Saturday, June 12 from noon to 4 p.m. and features circus arts, local music, artist talks, live painting demonstrations, biking, shopping, refreshments and more .
Agile arts, silk acrobats and Cirque du Soleil veterans who captured the hearts of NEK audiences during performances of First Night North will perform at the new Three Rivers Path pavilion on Bay Street. Equipped with its own state-of-the-art freestanding aerial platform, Nimble Arts brings high-caliber splendor to the great outdoors, dazzling audiences of all ages. Nimble Arts will perform back-to-back shows at 1 p.m., 2 p.m. and 3 p.m.
Alternative country rock blues favorites The farmyard incident will play at the Depot Square Visitor Center. The Barnyard Incident features Deb Sullivan on lead vocals, James Sullivan on violin and lead guitar, Perry Williams on double bass, Dan Salomon on guitars, and St. Jay's Pam McCann on drums. The Barnyard Incident will play at noon and 2:30 p.m.
Singer / songwriter and artist born Jon gailmor will play two solo exhibitions on Railroad Street. Known and adored for his irresistible, humorous and at times absurd live performances, Gailmor writes and performs music for all ages, engaging audiences with his signature blend of nostalgia, hilarity, irreverence and wisdom. It will perform at 1:30 p.m. and 3:30 p.m.
StJ Art in the street, a walkable outdoor gallery featuring artwork in storefronts and windows, will host an art walk among its exhibits on Railroad Street and Eastern Avenue. The artists featured in the StJ Art on the Street summer show will be available along the route for discussion and questions, and spectators are invited to watch famous painter Larry Golden as he creates new work at Depot Square Park at noon.
The StJ Art on the Street Art Walk also features a brand new show at Catamount Arts' Fried Family Gallery on Eastern Avenue. Catamount Arts will be open to the public and staff will welcome new and familiar customers for the first time. visitors. since March 2020.
NEK Prosper's St. Johnsbury Community Hub The project will provide giant games, a Community Hub Pic Tour photography event, and an upcoming prize and pitch competition. The #GetDownTown event on June 12 will also feature bike rides from the Three Rivers Path, and Dolcetti Gelato, the delicious product of Umbrella's social enterprise program.
The St. Johnsbury Chamber of Commerce will encourage local shopping during all Hey St. J! #GetDownTown events with reward cards, available at all downtown merchants. Cardholders earn points for purchases at restaurants, retail stores, Farmers Market, and other businesses during #GetDownTown events, which count toward a St. J. Canvas Tote Bag.