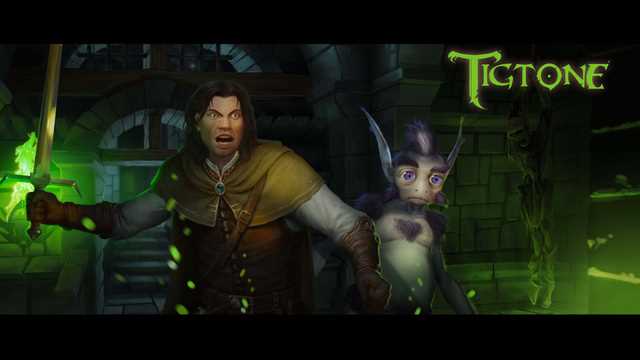 New episodes of the hit series Adult Swim are back this Sunday
The epic Adult Swim fantasy series has finally returned to quest for its second season. Last Sunday, the Tigtone duo and their companion Helpy embarked on new adventures, and for the past week, they've been preparing to venture onto the small screen, once again, for two more episodes!
Originally published in 2019, Tigtone was created by Andrew Koehler and Benjamin Martien, who also produced the show with Blake anderson (workaholics); after its successful first season, the second continued the trend of being a hilarious take on the fantasy genre.
Now, with the weekend coming in, a whole new batch of episodes is on the way! This week will feature "Tigtone and the chromatic crossingWhich will feature Tigtone trying to retrieve his sword as two species known as Zuzzlekin and Fuzzlefolk find themselves in danger. The second episode, "Tigtone and the Labyrinth of Demons"implies the titular hero trying to escape an endless maze!
For anyone who can't get enough of the series, be sure to tune in below to tune in to a recent episode of Literary Podcast Joe's Inner Child, where we sit and chat with the creator Benjamin Martien and Blake anderson! We would love to hear your thoughts on the second season so far!
"With their once idyllic fantasy land now reduced to an idyllic fantasy wasteland, Tigtone the Questmaster and his magically regenerating sidekick Helpy must face all the new mischievous monsters, all new enchanted mayhem, and all the irresistible new quests in their all new puzzling adventures! 10 to be exact!

Tigtone returns Sunday, September 20 at midnight (until Monday) on Adult Swim!